Do we understand the character of God's Spirit?
Who is this helper, the counselor, and the comforter, Jesus tells us about?
Are we living our lives in an intimate relationship with the Holy Spirit, understanding His character and purpose here on earth with us?
When we believe in the Son of God and confess His name, He is the key to the access of the Holy Spirit. His sacrifice gives us access to the helper, advocate, counselor, and comforter. He is there for you and me to draw from, drawing from the tangible presence of God.
Join us as we look into the Holy Spirit and reveal who the spirit of God is living in us.
Coming Up This Series
3 October - Part 1
10 October - Part 2
17 October - Mission Sunday
24 October - Part 3
31 October - Part 4
Check Out This Week's Bulletin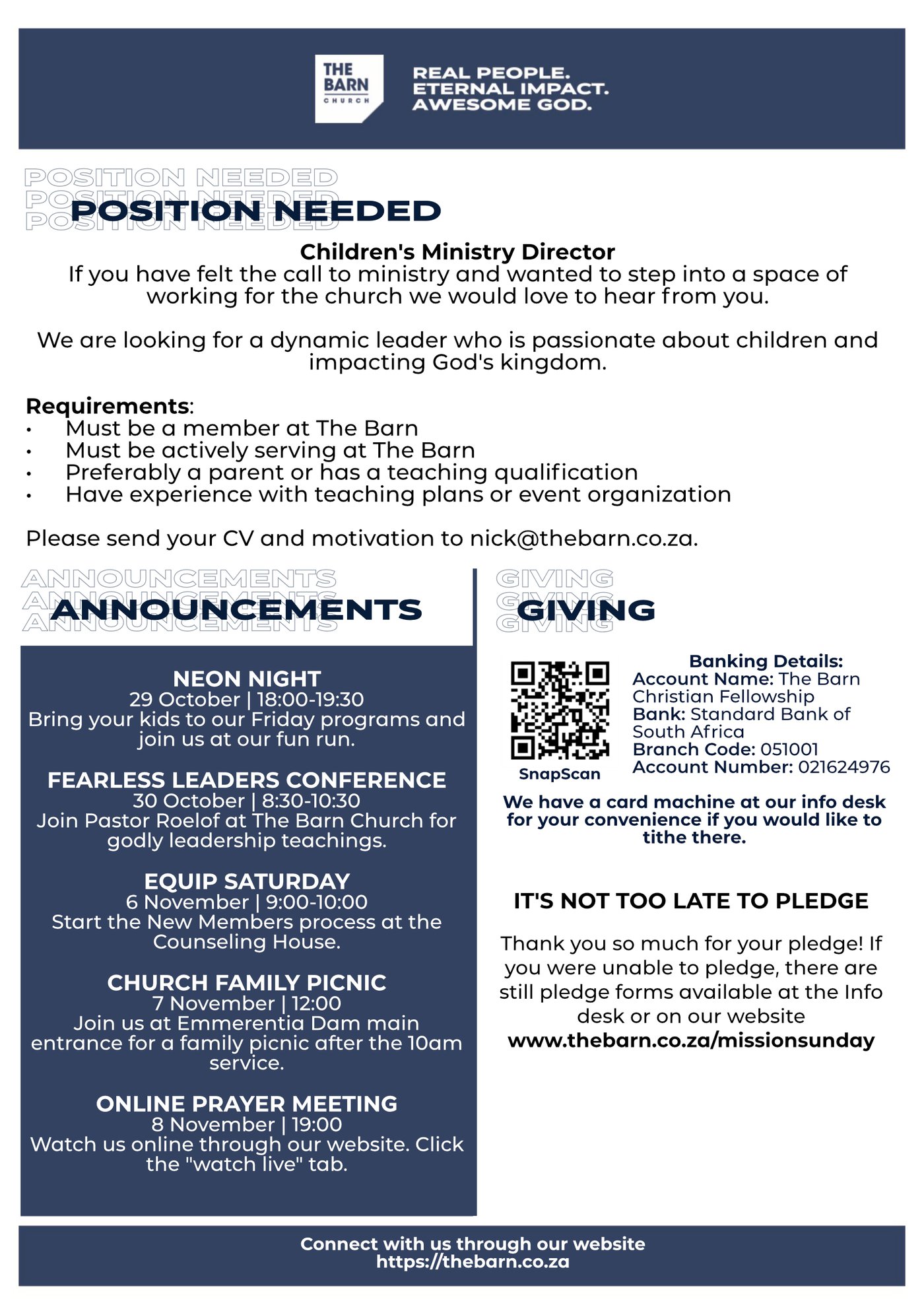 Find out More About the Life of the Church