'He who has an ear, let him hear what the Spirit says to the churches.' Revelation 2:29
The day we respond to the call to become children of God, we enter the spiritual battle that goes on. That battle is both an inward battle and an outward battle.
We need to incline our ears to hear what the Spirit of God is saying within the battle. We cannot allow the noise of the battle to drown out the promises and purposes of the Spirit - be on guard and stand firm against the enemy.

This series unpacks the 7 letters to the churches in Revelation, helping those members stand firm against the ploy of the enemy. May we incline our ears to hear the murmurings of the Spirit and stand firm in the battle.
To be prepared for the battle we need to:
Return to our first love
Be faithful people
Hold tight to the truth
Be alert
Persevere under pressure
Be rich in faithfulness and righteousness
Join us as we unpack how we, as Christians, find the remedy to win this spiritual battle.
May we incline our ears to hear what the Spirit is saying.
This Week's Bulletin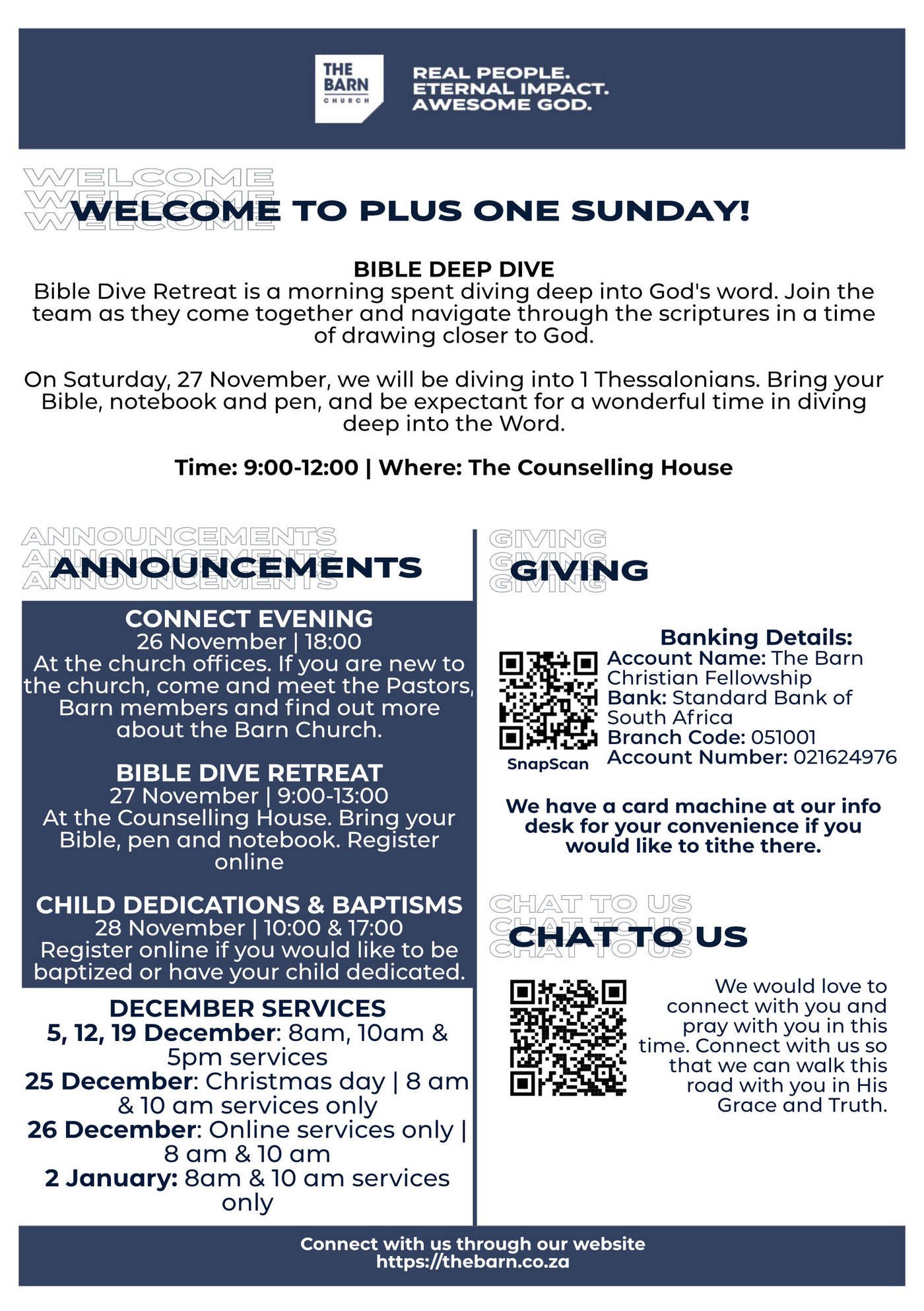 Get Connected
Find out more about what is happening in the life of the church
Do you need prayer?