How do we live as citizens of the Kingdom of God in this world?
These have come so that the proven genuineness of your faith—of greater worth than gold, which perishes even though refined by fire—may result in praise, glory and honor when Jesus Christ is revealed. 1 peter 1:7
1 Peter is written to address Christians in a time where worldly living seemed to be more desirable than godly living. Peter unpacks this letter and addresses how godly living, living set apart from this world, is God's plan and purpose for us as Christians in this world.
Join us as we unpack this book to look at what living godly looks like through suffering, persecution, leadership, and within our families and relationships.
Coming Up This Series
29 August | Living Holy
5 September | Living Hope
12 September | Living Motivated
19 September | Living Honourably
26 September | Living Examples
Want To Find Out More?
Check Out This Week's Bulletin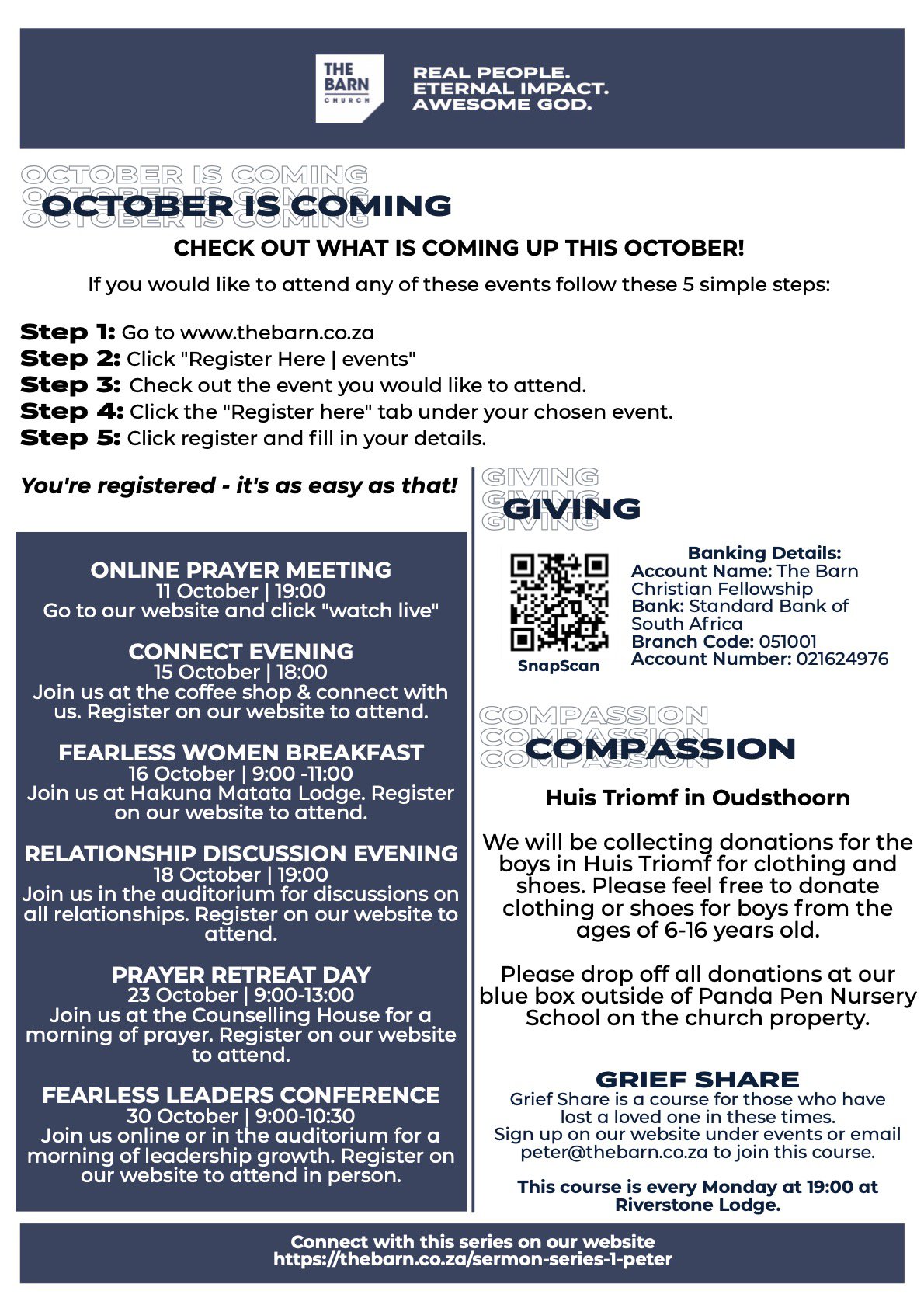 Check out our events, ministries & initiatives we have here at The Barn Church