"Strength and dignity are her clothing, and she laughs at the time to come" Proverbs 31:25
Fearless Women aim to be fearlessly full of faith as we walk through life together with our fellow sisters in Christ. We strive to be the wisdom-filled Proverbs 31 women and the love-encompassing 1 Corinthians 13 follower. As women, we stand together in a world where we need to be fearless, we can not because of who we are but whose we are!
Come, navigate life with us and become the Fearless Women God has created you to be.
Fearless Women Event
You are invited to join us at our Fearless Women Event. We are passionate about real conversations, lifetime friendships, and an intimate relationship with our God.
We'll be chatting through the burden of the baggage that we as women carry. Sometimes we aren't even aware of the baggage we are carrying around, leaving the house with, or putting on those around us. It's time to walk free of the baggage so easily picked up and leave it at the cross.
Where: Boskruin Campus, Auditorium
Time: 9:00-10:30
When: Saturday, 17th April
See you there Fearless Women!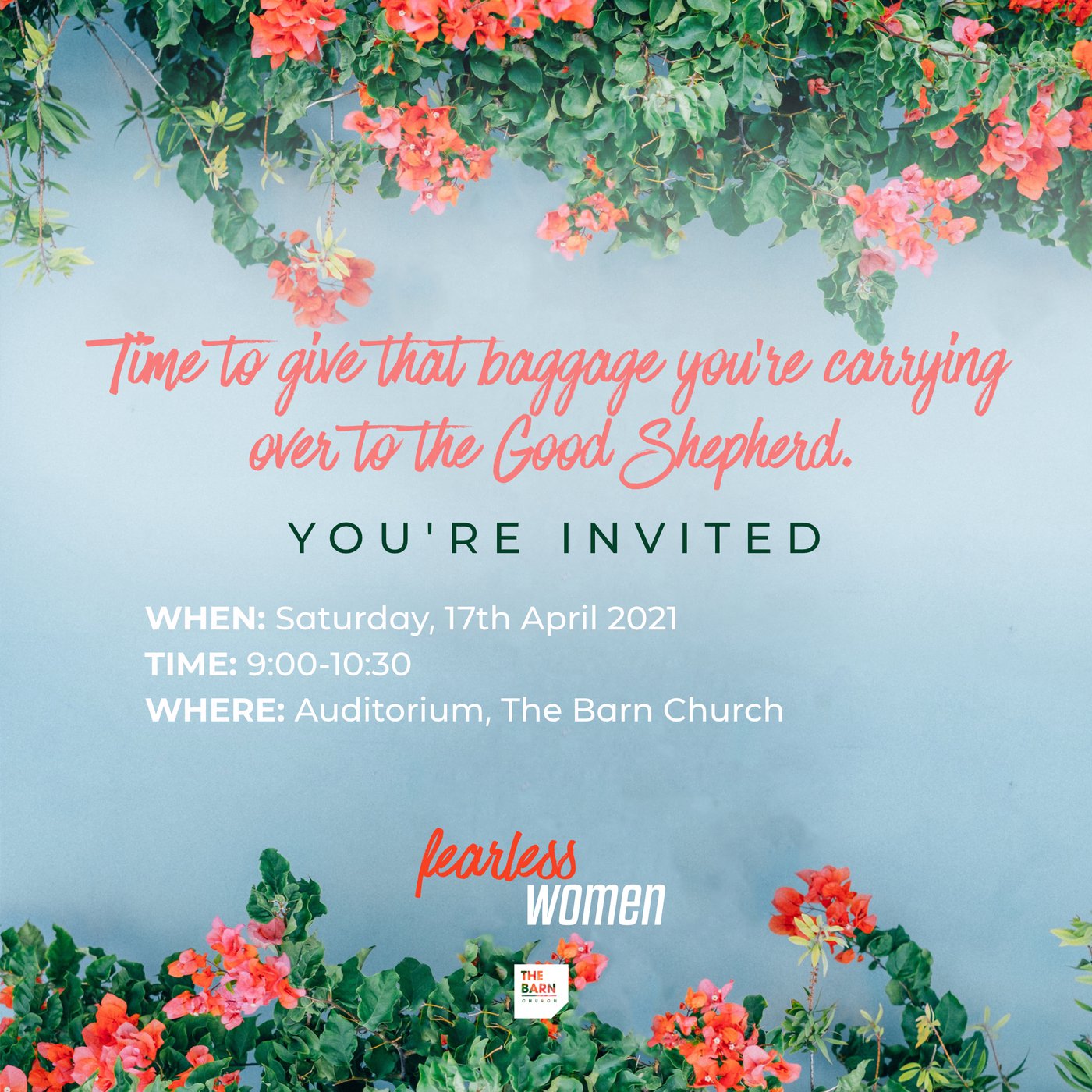 How can I be a part of Fearless Women?
We are constantly adapting and shaping our ministries so that we can reach more women who can impact the Kingdom.
Follow the links and steps below:
Step 1: Join our WhatsApp group by clicking the link below
Step 2: Sign up with RightNow Media and look at our Fearless Women resources
Step 3: A video link will be shared every Monday to be watched in the week
Step 4: The group chat will be opened on a Thursday afternoon for us to share our insights about the video of the week.
Step 5: Keep an eye out for our first Fearless Women event coming up!