Did God Actually Say?
When Eve was tempted by Satan to eat the apple, he asked her a critical question that shaped the rest of humanity:
"Did God actually say?"
One question created confusion.
One question divided.
One question blurred the lines.
How many times have we listened to that question in our life today? It may come in different shapes and forms but we're tackling the hard truths about what God actually said, where God drew the line.
Now the serpent was more crafty than any other beast of the field that the Lord God had made. He said to the woman, "Did God actually say, 'You shall not eat of any tree in the garden'?" Genesis 3:1
Covid Church Announcement Video
Coming Up In The Series
23 May - Sex before marriage
30 May - Anger
6 June - Racism
13 June - Financial integrity
20 June - Substance abuse
This Week's Bulletin | 20 June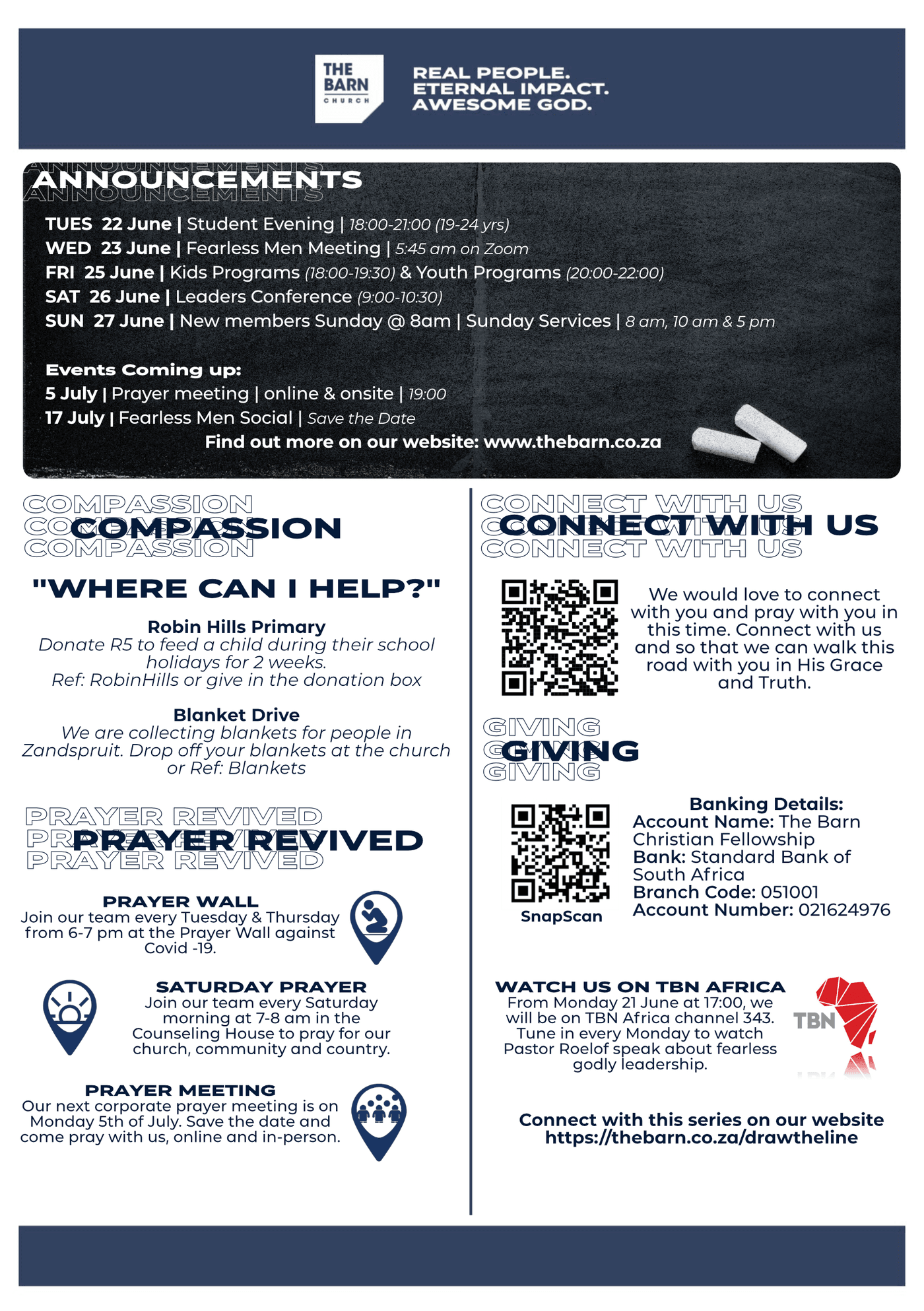 I need help!
If you need help in any of these areas we are here to guide, pray, and stand with you through this time. This series is to walk intentionally with you through areas that may have been blurred over the years.
Pray and trust God to reveal to you where you need to draw the line - lean on your church family in this process.
All of the above information is kept confidential.
Stand in Prayer!
If you would like to pray for someone who is struggling in this area or you would like to be prayed for, then connect with our Prayer Revived initiative. Prayer is powerful; it frees and breaks bondages. Let's trust God in prayer to reveal, heal and comfort those who need it in this time.
See You This Sunday!